Can you imagine living in a home without central heating? Wrapping up in blankets, cold showers and cold taps. It would be very hard to deal with, and here in the UK, it's definitely needed through our common rainy episodes and low temperatures. You need to keep your boiler in good condition in order to guarantee proper boiler operation to be able to power through the challenging weather that the season throw at us.
Why Do You Need Good Boiler Operation?
Good boiler operation ensures that you are getting the most out of the money you pay to heat your home, as well as reducing any issues with your boiler that can pose as a threat to you and your family. The number one issue that is caused by boilers is Carbon Monoxide, this silent, scentless and colourless gas is poisonous to us and is produced by faulty boilers. It is recommended by professionals that you have Carbon Monoxide Detectors in your home to ensure that if your boiler does suddenly go bust that you are made aware if there is Carbon Monoxide in the air to keep your family safe.
As well as this, faulty boilers more often than not can be the culprit of devastating house fires, dependant on the problem with your boiler it can catch fire, taking your home with it. So to avoid this, it's important you keep your boiler in good condition to dramatically reduce the chances of this happening. So if you want to know how to keep your boiler in good condition, then keep reading!
Listen And Take Notice Of Warning Signs
It's always better to catch something before it develops into something a lot more serious, with boilers it can be difficult to tell what is normal and what isn't. If your boiler is gurgling, popping, clunking, has cracks or black sooty marks this is an immediate warning sign.
The popping and gurgling sounds can be the result of an issue in which your boiler actually begins to boil. The tank cooling device over time can be covered and clogged up with limescale, meaning that is therefore unable to help cool down the water in your boiler. As a result, your boiler can begin to boil itself like a kettle, if you think that your boiler may be doing this then make sure to call a professional.
If you think any of these problems match your boiler, then be sure to call a professional as soon as possible to avoid having to completely replace your boiler and to ensure your boiler is in safe working order.
Have Yearly Boiler Servicing – At A Minimum!
The recommended amount of boiler services necessary for your home is at least once a year, but it is good to have two a year, one during the winter, and one during the summer. During the summer months, you don't use your heating a lot if not at all, meaning this could be a prime time for your boiler to break down due to lack of usage.
Because of this most people tend to book in for boiler servicing at the end of summer to ensure that their boiler is working for the winter months where you need it the most. Boiler servicing is affordable and can even improve the resale value of your home! If you need a boiler service simply call your local plumbers Milton Keynes for a quote.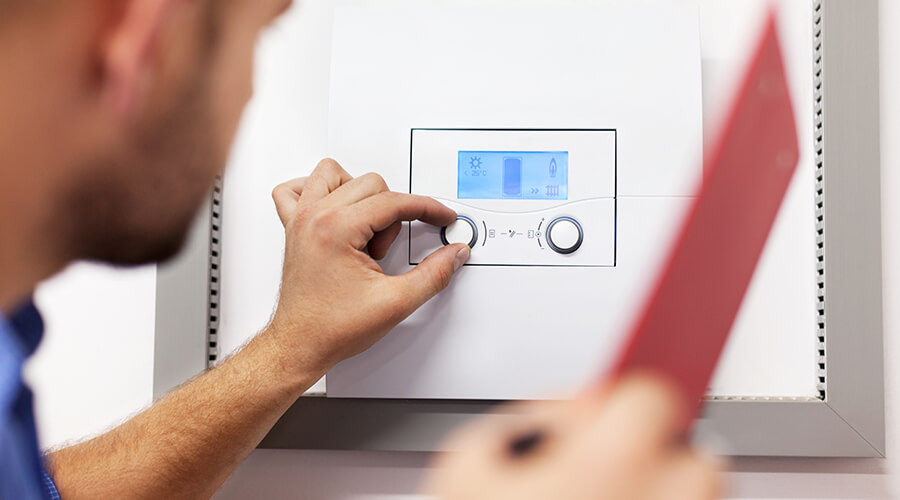 Replace Your Boiler
Although it is best to do everything you can to avoid the cost of completely replacing your boiler, sometimes it is the better approach to take. If your boiler is really old, it may not respond to certain fixtures in attempt to repair it, in this case, it would be more cost effective and simpler to completely replace the boiler.
And if your boiler is continually breaking down despite your effort, then the only thing you can do is get a completely new boiler. Although it may be an extra cost that you could do without, it will save you money on your heating and energy bills in the long run as well as save your money from endless boiler repairs and boiler maintenance.
Have Your Heating On Regularly
Especially during the winter months, it's most likely that you will have your heating on to keep your home at optimum temperature. However even in the summertime no matter the heat it's a good idea to out your heating on really low to give your boiler something to do.
Just like anything, if boilers are left for months inactive then it's most likely that some issues may arise, you can fix them with boiler maintenance Woburn Sands, but it can be a pain if you're approaching winter during the below freezing temperatures with no central heating.
In the summer have all of your windows on and put your heating on the lowest setting for 15 minutes, you do not have to heat your home all day but for at least 15 minutes to give your boiler some exercise.
Always Ask For Help From A Professional
No matter the situation, you should never attempt to fix any situation with devices in your home. Whether it be electrical, water pipes or your boiler, if you think something is not right with any of these you should call a trade professional as soon as possible.
You can not only make the problem worse, but you can even increase the threat from what you're attempting to fix. Electrical appliances and boilers and other central heating devices can be really harmful if played with so be sure to contact a professional for emergency help – it's what we're here for!
So Keep Your Boiler In Good Condition To Save Money And Stay Safe
So it's extremely important to ensure that your boiler and central heating systems are all in working order to ensure safety for you and your family. Be sure to book in boiler servicing yearly to guarantee an appointment with your gas safe engineers Towcester.
We hope that this article was helpful, if it was then why not share on social media?