Knowing winter plumbing tips could save you a lot of money and a lot of hassle during the freezing winter months.
Why Know Winter Plumbing Tips?
Unfortunately, in the UK, we suffer greatly from a lot of cold, wet and rainy weather. As we are approaching the end of this year, it's more likely for this kind of weather to be more common. In terms of your plumbing and gas systems, the cold winters are the time of year when they're most likely to break down.
Although they are very complex and robust, it's sometimes hard for things such as your pipework to cope during freezing weather if you do not take care of it. The same applies to your boiler; if you haven't had boiler maintenance or services throughout the year, it is quite possible that you will need boiler fittings Olney, or at least a plumber.
So if you are guilty of slightly neglecting your home's plumbing system, then keep reading. We have devised a list of the best winter plumbing tips in order for you to keep your plumbing system running efficiently and safely throughout the winter months and to avoid breakdown.
Disconnect Hoses
As we all did not want to let go of the gorgeous summer weather, you may have forgotten to un-attach your hose pipes from your external taps. If you leave this once the freezing weather has begun, you could end up causing yourself trouble with a home leak.
As water constantly sits in the hose even if it's not being used, once the freezing weather hits it will freeze the water inside your hose. If this happens and isn't fixed soon then, it has the potential to cause a leak inside your home. The pressure will eventually become too much for your hosepipe and external hose. It will crack and begin to leak, dependant on the circumstances this can cause a leak inside your property. If not noticed instantly, this can cause water damage to your home and act as a catalyst for mould growth and damp patches.
Pipe Insulation
Thankfully pipe insulation can be brought at an affordable price. It's a simple step to take to prevent pipe breaking or leaking. Pipe insulation can even be applied by yourself or another house member. Although we always recommend asking a plumber to ensure that it's carried out effectively in order to work.
Pipe insulation works just as the insulation does in your home. Similar to the hose scenario, water sits in your pipeworks constantly, and once the freezing temperatures get to it, it can freeze up and block the pipe. Once the regular flow of water is disrupted, the pressure begins to build up to cause a pipe leak. Dependant on which pipe is frozen, this can have a tremendous effect on your home, and can in some circumstances even prevent your boiler from working efficiently. Ensure that if you are fitting pipe insulation, it is done correctly to be effective. Make sure it is well attached to the pipe and fits like a glove. Any gaps or rips in the insulation prevent it from being as effective, and you could still end up with a frozen pipe.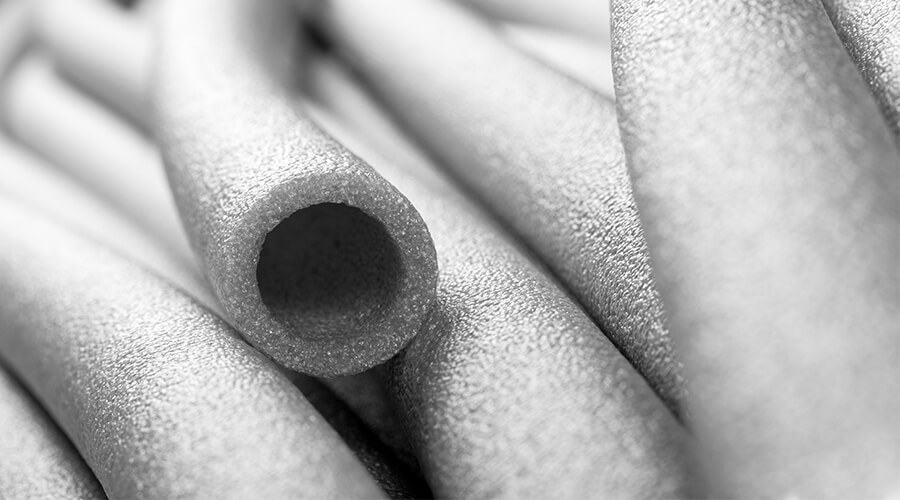 Bleed Your Radiators
When it's so cold outside its absolutely crucial that your home is heated well and adequately. Although you might not realise it, if you haven't bled your radiators in a while this could prevent your home heating up efficiently and could be costing you on your energy bills.
The most tell-tale sign of a radiator that needs bleeding is if it's making abnormal gurgling noises. Even when heating up, a radiator should be silent, and if you hear any abnormal sounds, then this could be a sign that you need to bleed your radiators. As well as this, you can check if your radiators need bleeding just by simply feeling them.
If your radiator feels hot at the bottom, but you cannot feel any heat at the top, you most definitely need to bleed your radiators. The air bubbles that are in your radiator are prevent heat travelling all the way up and stopping it from heating. Not only is this not heating your home to its full capacity, but you will be paying on your energy bills the same as you would be even if your radiator isn't working properly. You may end up paying more as your central heating system is working harder to get your radiators to work properly. If you are unsure, please contact us today for heating services Buckingham. In the meantime take a look at this article for advice on how to bleed your radiators.
Boiler Servicing
As plumbers, we cannot stress the importance of yearly boiler services. Gas boilers can leak out gases such as Carbon monoxide when not maintained and checked. Carbon Monoxide is poisonous and causes deaths each year in the UK.
One way even if you do have boiler servicing that you can check your boiler doesn't release Carbon Monoxide is by purchasing a Carbon monoxide detectors. Carbon Monoxide detectors often make a noise when it senses any traces of the toxic gas. Aside from the dangers of gas leaks, as well as this it can be a pain when your boiler breakdowns.
When you get back home after a long day, sometimes all you want is a warm shower or bath. By not looking after your boiler and ensuring that it has been checked over by a professional, it can become faulty or damaged – resulting in no access to hot water. As well as this, it can prevent your home from having any central heating, which is not ideal in the cold winter. Boiler servicing is available at an affordable price, but we recommend booking in sooner rather than later as gas engineers are often busy at this time of year.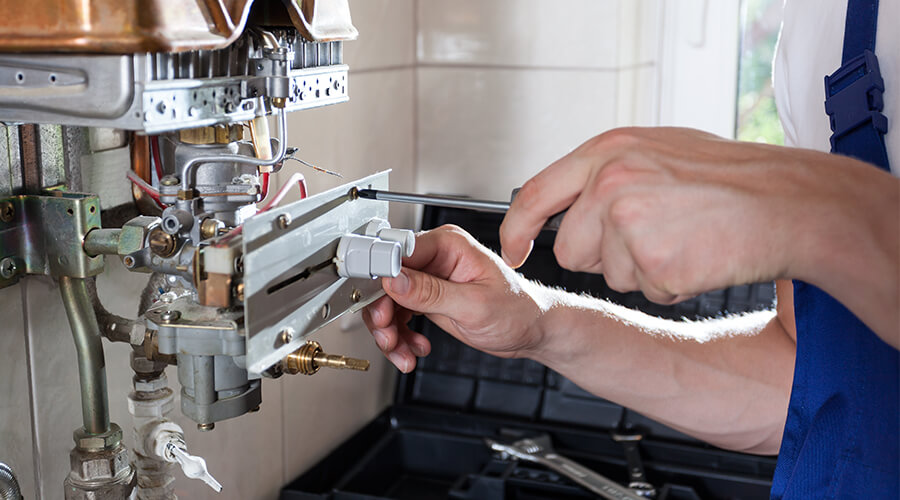 Look After Your Plumbing This Year
Using these tips, you can look after your homes plumbing and ensure that you have a well heated warm home. For any plumbing services, please contact a member of our team today!
We hope that this article was helpful, if it was then why not share on social media?