It's important to stay warm this winter, but that can be easier said than done during these long cold frosty months.
How Much Does It Cost To Keep Warm This Winter?
Dependant on your energy plan and the standard of your boiler you could end up paying a lot more to keep your home warm during the winter than you should be. An outdated unserviced boiler is often the cause of a faulty boiler – which is not good news during the Christmas period.
Boilers are more likely to break down during the summer due to lack of usage, but by the time it comes to winter and you want to heat your home up you may not of realising until now. So it's important that if your boiler does breakdown that you have boiler repairs Milton Keynes during the summer period before it can breakdown during the winter – but book in advance as this period is always busy for boiler fittings Towcester!
But despite the fact of having a perfect boiler on full blast all throughout the winter, sometimes it isn't quite enough, and all the money you are paying to heat your home could be being lost and wasting your money. So we have devised a set of precautions that you can take to ensure that your home is adequately heated to save you money! So if you want to find out more, keep reading!
Bleed Your Radiators
If you have your heating on full blast, but it's feeling a bit colder than usual, then this might be the solution to your problem. Over time radiators heating up and cooling down when your boiler isn't working correctly produces air bubbles.
This is bad news for your heating system as not only does it take a lot longer for your radiator to heat up, but it can stop the top half of your radiator warming up at all as it is full with air bubbles that prevent the hot water from circulating correctly. Meaning that you are paying the entire cost of your energy bills but not receiving the warmth from your radiators, therefore wasting your money.
The solution to this is to bleed your radiator, when doing this should always make sure that you turn off your central heating otherwise you risk boiling water being sprayed over you. Then take a bowl to catch the excess water and use a radiator key to avoid damaging your radiators valve. As you slowly untwist the valve you will hear the air begin to release in a high pitched whistling sound, when this fades out the water will be released which you should catch in a bucket or bowl. After this, your radiator will be able to work efficiently.
Close Your Curtains
Although we do not mean shut all the curtains and sit in complete darkness to save money on your energy bills, but closing your curtains in the evening can majorly help insulate the heat within your house as well as not letting any cold air into your home via the window. Curtains are a cost-effective way to insulate your home – as well as make it look nice!
And of course, there are forms of curtains that were designed with insulation in mind; thermal curtains were designed for this exact purpose in mind. Their thickness and insulating layers and material allow them to be a fantastic barrier to the cold air. Get some here!
If you have a conservatory you are struggling to keep warm then although you cannot buy conservatory curtains, you can purchase blinds that are for the same purpose and can also provide a sense of security and privacy in your glass conservatory.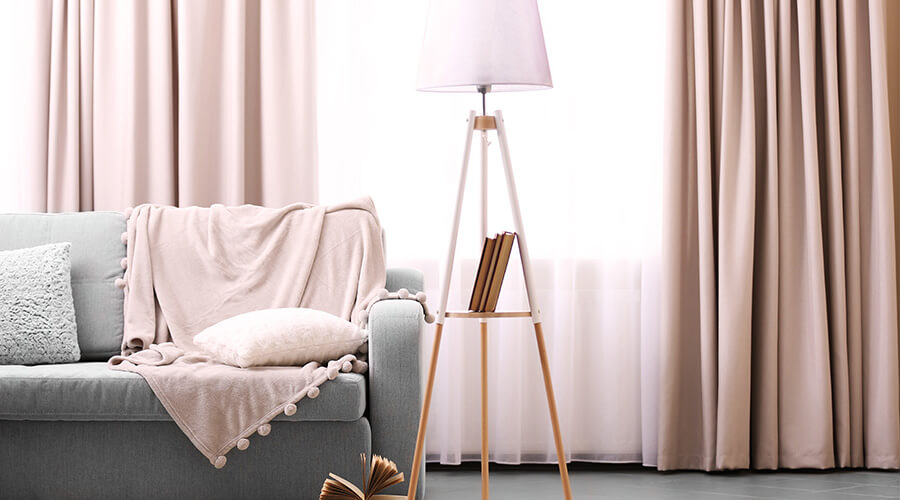 Make The Most Of Your Oven's Heat
Who isn't a fan of curling up on the sofa on a Sunday after a family roast dinner? That might not be as easy if your home is cold, your oven produces a lot of heat in order to cook food to make it edible, and after you're done using it, the heat just goes to waste.
But why should it? In the winter seasons, this temporary heater is the perfect way to give your home an extra boost of heat or to warm up a cold chrome kitchen! After cooking you and your family dinner while your oven cools down and tries to shift the excess heat, leave your oven open and use the heat as a temporary heating system – keep any children away of course! But you have paid to power the oven so why not make the most out of its excess resources?
Make Sure Your Home Is Properly Insulated
You can spend hundreds on your energy bill in order to keep your home warm, but if there's nothing to help you keep the heat inside of your home, then you are merely wasting your money. Cavity wall insulation, as well as loft insulation, are crucial to keeping your home warm in this weather. Both of these work to keep the warm air inside your property and without them then it's going to be really difficult to keep your home at a steady temperature.
Certain types of insulation can last up to 100 years! So it's well worth the investment, and it's likely that you won't have to spend money on replacing it. Dependant on the size of your home the price for insulation can vary, but it's affordable, and you can earn money back that you've spent on it back in a matter of years by saving money on your energy bills! So it is definitely worth the investment.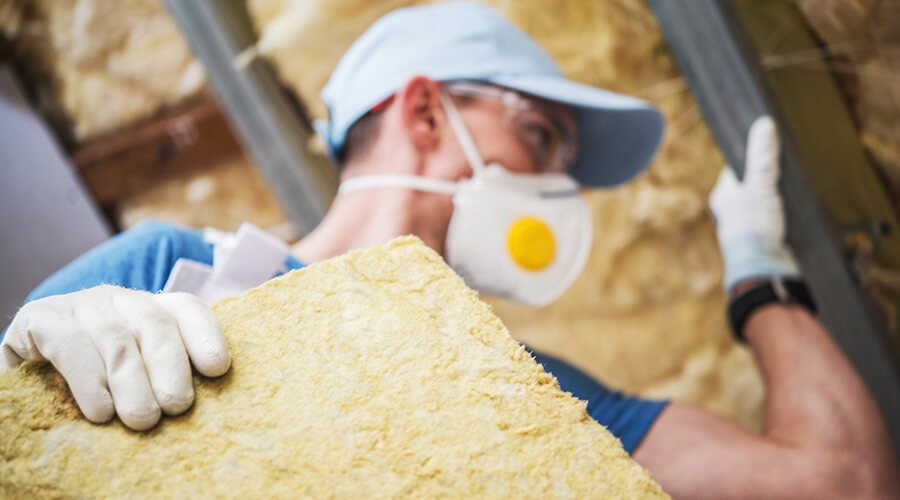 Double Glazed Windows
If you live in an older home, this could be extremely beneficial to you. Older homes typically have single paned windows, these are extremely dated and could be costing you hundreds of pounds on your energy bills. Single-paned windows provide very little home insulation and can let more cold air into your home.
Because of this, we would recommend installing double glazed windows. These are much more effective at keeping heat in, as well as keeping the cold air out. Double glazed can be purchased and installed for an affordable price, as well as this they're eco-friendly – meaning you can do your part for the planet! They're better for the environment as they dramatically decrease the amount that you spend overall on your energy bills. Since double glazed windows are better at retaining heat and let less cold air in, your central heating will be turned down and using less heat. Resulting in less carbon emissions, and a happier environment!
Pipe Lagging
This can be done yourself or by a plumber, although we would always recommend a plumber for it to be carried out efficiently. Pipe lagging is a form of pipe insulation; it works best on your water pipes. By coating the pipes in pipe insulation, you can keep the warm water sat in the pipes or running through warmer for longer. This eliminates the need for you constantly cooling down and reheating your water, as this uses a vast amount of energy. Pipe lagging is one of the most cost-effective ways of insulating your home's pipes.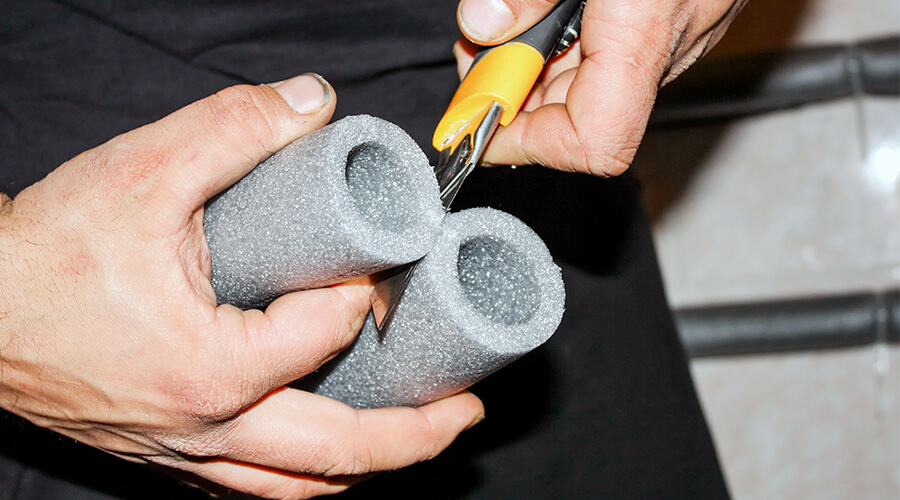 Upgrade Your Boiler
How old is your boiler? Can you remember the last time you had your annual boiler service? If not then the most effective way to improve your home's overall energy efficiency and to keep it as warm as possible throughout the Winter months would be to replace it.
Sometimes if your boiler is old or has suffered severe damage due to lack of servicing, it may be past the point of repairing. If this is the case, then the only way to keep your home efficiently warm and safe is to replace your boiler. Boiler servicing, repairs and replacement are extremely dangerous when left. A faulty boiler can produce a toxic gas called Carbon Monoxide. When breathed in large quantities it can be fatal to us. Carbon Monoxide strips the oxygen flowing around your body from your bloodstream.
It's extremely dangerous, which is why boiler servicing is so essential for a healthy and happy home. Just to be on the safe side, we would recommend investing in a Carbon Monoxide detector. This way you can detect any traces of carbon monoxide throughout your house so that if a problem arises, you know that it's time to call a qualified gas engineer for heating services Buckingham.
Let Light In During The Day
Although we previously said that it's a good idea to close your curtains, this applies to periods later in the day. During the day although it may be cold outside, there is plenty of natural light that could assist you in heating up your home. We would recommend that during sunny intervals, you open up your curtains to let any natural light in.
Not only does this make your home appear brighter and more homely, but it also gives the sun a chance to warm up your home for free, your windows will also help retain the heat.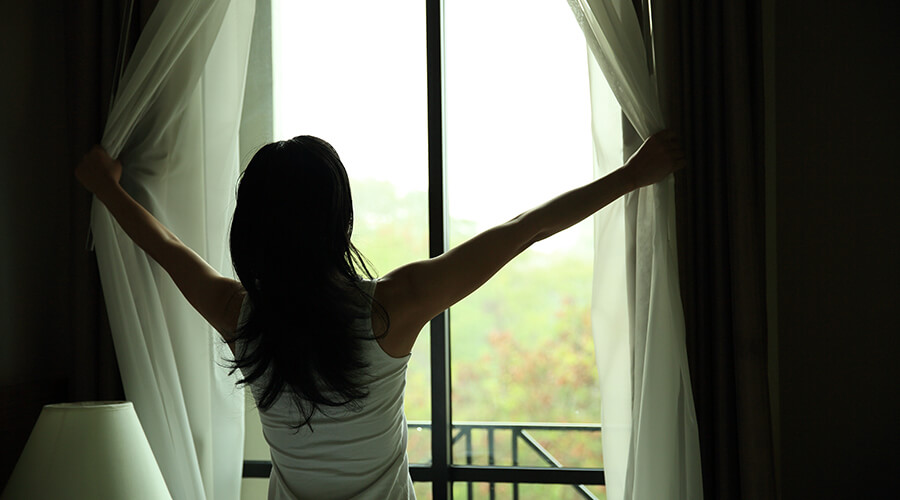 Draught Proof Your Home
Although you may only think it's minor, a strong or extremely cold breeze has the power to cool down your home completely. Breeze's often come from windows or doors, as we previously mentioned about single-paned windows, if you have these in your home then these could be the primary source of cold drafts.
As well as this, your front door could be what's causing you issues. Over the years as your door becomes worn down it even has the capability of shrinking or cracking. Because of this, it makes it draughty and easy for cold winds to get into your home, even on days when the winds aren't high. As well as causing drafts, gaps and cracks in your door allow space for warm air to exit, meaning you could be wasting more money on your heating bills. If you aren't currently in the situation where you can replace your windows or doors, we can recommend draft sealant, it can be brought in a variety of colours and can block up any gaps that are causing a breeze or loss of heat.
A Warm Home Is A Happy Home!
So make your home happy over this Christmas by keeping your home at a pleasant steady temperature as well as saving money on your bills yearly! But if you are worried your boiler may be on the blink over the Christmas period then be sure to book an appointment as soon as possible to avoid disappointment! We hope that this article was helpful, if it was then why not share on social media?