The stability of your commercial property is vital to the smooth running of your business. It doesn't take a lot for your daily trade to come to a complete standstill should any system within your building become faulty or defective. Plumbing systems are no exception, causing havoc should they fail. Water supply systems tend to be very complex and as such, can cause a variety of problems, which can very quickly become emergencies.
There are a few common plumbing emergencies to look out for, some more obvious than others, but all requiring immediate attention if spotted. Throughout our many years of working in the industry, we've encountered every problem going but have identified the top 7 plumbing emergencies that you should never overlook.
Leaky Or dripping Taps
Blocked Drains
No Hot Water
Burst Pipes
Low Water Pressure
Backed Up Sewers
Leaky Appliances
Plumbing Emergencies To Watch Out For
While the sound of a constant drip or banging pipes may not seem like major complications, they can soon escalate and turn into much bigger headaches. Everyone faces plumbing issues at some point, whether that be in a residential or commercial setting; the speed in which it is dealt with, however, determines the extent of the damage caused.
Take a read of our article and keep note of the most common problems you may face and why they need attention from a professional plumber as quickly as possible.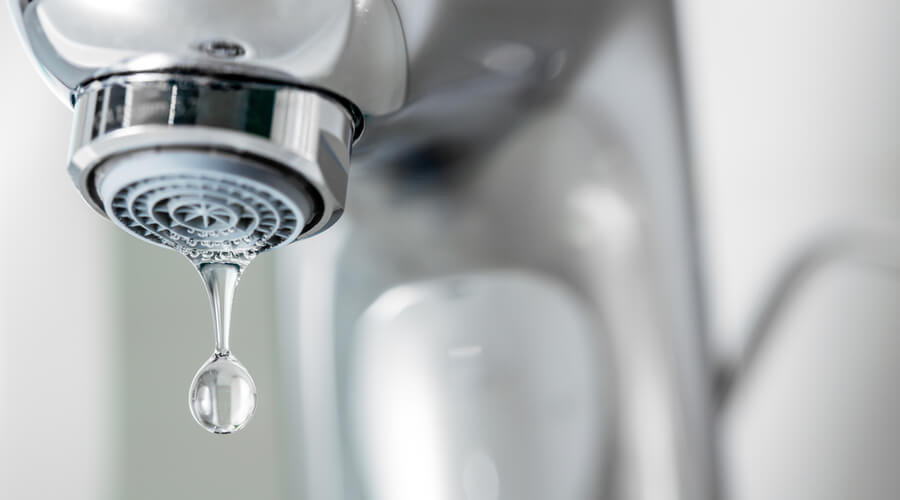 Leaky Or dripping Taps
While many people think that dripping taps are an easy fix, they sometimes fail to consider the root of the problem. It's also commonplace to simply ignore a dripping tap, but doing so is a big mistake. Taps can drip for a variety of reasons; usually, it is simply because the washer has become worn and needs replacing, but occasionally it can happen due to a larger issue. The tap may need completely re-seating, have faulty glands or an ineffective O-ring seals.
If you'd like to have a go at fixing a tap yourself, the Big Bathroom Shop have an excellent video tutorial, complete with all of the tools you'll need to carry out the task at hand. UK Tool Centre have a wide range of plumbing tools available should you not have anything on the list.
We would highly recommend calling in a professional though if you're not fully confident in carrying out the repair yourself. A plumber can also fully identify why the tap is dripping and rule out any potentially bigger issues.
Blocked Drains
We've all been stood in the shower on a morning and witnessed the plughole failing to drain correctly. Unfortunately, drains can also become blocked in the workplace, causing similar problems as well as unwanted smells. Things to look out for when considering if your drains are blocked include:
Rotting smells
Slow draining sinks
Gurgling toilets and sinks
Overflowing toilets
Drains generally become blocked due to a build-up of substances, such as grease, fat, baby wipes and sanitary products. This can be as a result of people within the building flushing items down the sink or toilet, or alternatively, because the main's sewer pipes have become blocked. While a drain un-blocker can help to solve the issue temporarily, if it happens regularly or toilets are overflowing, this is definitely an emergency and needs looking at promptly! As a commercial building, you need to provide a hygienic washroom area for workers that legally must be up to a certain standard. Take a look at this in more detail on the Welfare At Work website.
It's a good idea to clear your drains on a regular basis to avoid any blockages from occurring – Travis Perkins have some heavy duty drain un-blockers which could prove to be useful for commercial properties.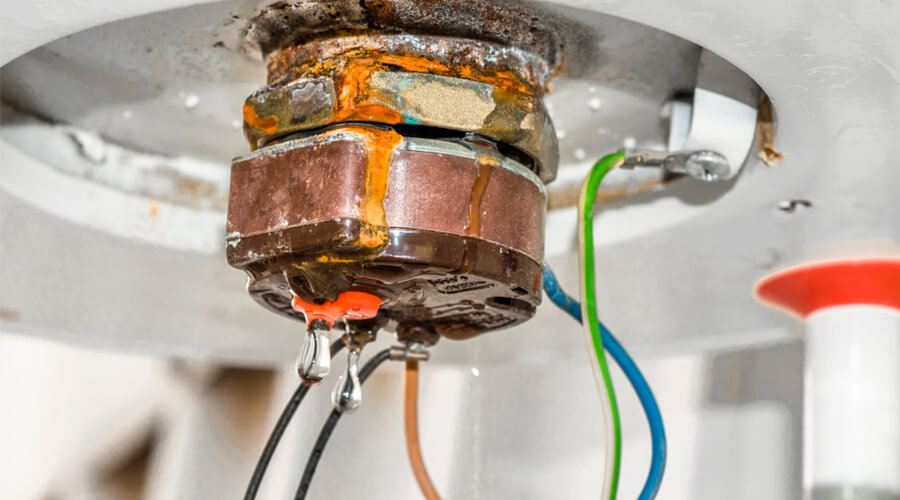 No Hot Water
The absence of hot water is a predicament no one wants to be in, especially in the colder months. Before calling in a professional plumber, however, it's worth checking that a minor blip hasn't occurred; this could be a tripped switch in your fuse box or a low temperature on your thermostat causing the boiler to stay switched off.
If you can't see any obvious reasons why your water is cold, however, this could mean there is a more serious problem, such as a faulty heating element, no gas supply or a tripped circuit breaker. As seasoned plumbers dealing with boiler repairs in Milton Keynes, we can confirm that an issue with your boiler is often the cause of no hot water. Because of this, it's important to always have your appliances checked on an annual basis, including your boiler.
Burst Pipes
This is most definitely classed as an emergency and can cause a whole host of problems to your commercial property. Pipes commonly burst due to water freezing within them causing an increase in pressure. When the pressure becomes too much, the pipe expands and splits, causing water to leak. Signs of burst pipes to look out for include:
A smell resembling rotten eggs
Puddles forming underneath appliances
Noisy pipes
Hearing rushing water throughout the building
Burst pipes can take a while to present themselves, meaning that they can leak slowly and cause extensive damage in less obvious places. It's therefore very important to keep an eye out for any of the above signs. We'd highly recommend calling in your plumber of choice should your pipes have burst, but it's a good idea to follow these quick fixes from Dummies until they arrive.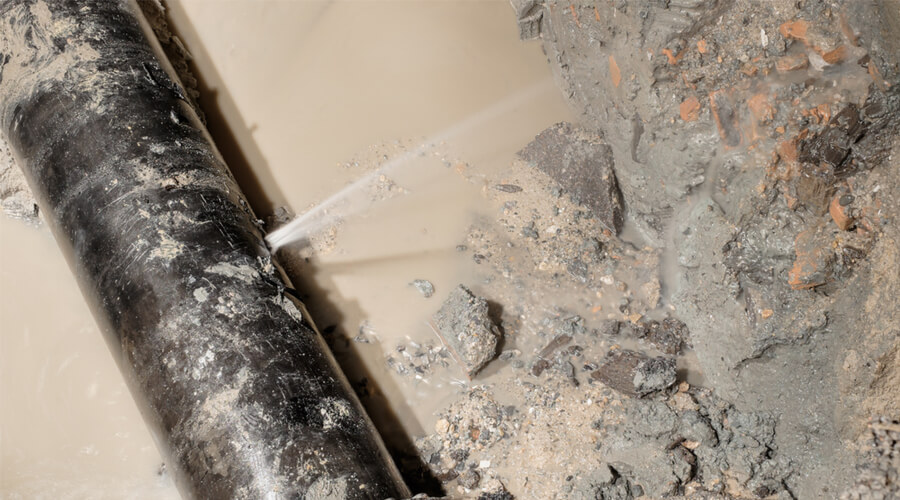 Low Water Pressure
The pressure of your water is more of an annoyance but nevertheless, should be sorted out quickly and the root cause identified. In shared commercial properties, pressure can decrease depending on the demand placed on water systems throughout the building. However, if low pressure isn't a regular occurrence and happens out of the blue, it could be due to a burst water main, pipe corrosion or inconsistencies with the various pipe components, such as stop taps and ferrules.
If you are concerned that your water pressure has gone down for no apparent reason, the best way to test it is with a water pressure gauge. Wonkee Donkee Tools have a great guide to ensure that you're using the gauge correctly, and you can order one from RS Components at an affordable price. If you find that your water pressure is too low, call in a plumber to sort out the problem as soon as possible.
Backed Up Sewers
We have briefly touched on blocked up drains and flooding toilets, however, an extension to this plumbing emergency is a backed up sewer. This is a whole different ball game to a slightly blocked drain and can cause expensive damage should any associated flooding get out of hand.
As well as items previously mentioned, such as baby wipes, feminine hygiene products and grease, another common cause for sewer problems are tree roots. The roots of older trees can actually crush pipes and prevent sewage from flowing through and draining correctly. Depending on whether the backed up sewers are public or private will dictate the best course of action; The Citizen's Advice Bureau offers some invaluable advice on who is responsible for your sewers. If you are in fact responsible, calling in a professional plumber to resolve the problem will be a matter of urgency.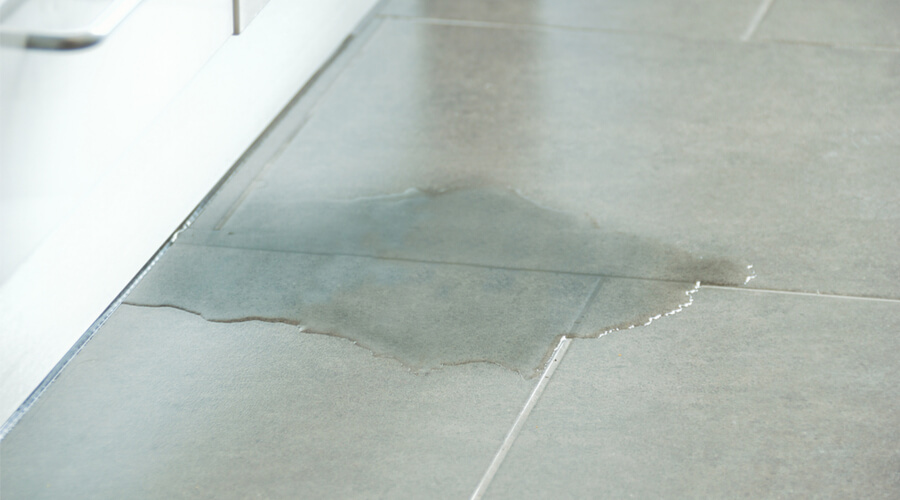 Leaking Appliances
Throughout your commercial property, you'll have a range of appliances; from washing machines and fridges to radiators and boilers. If any of them begin leaking, it's worth getting a plumber to come and assess the problem before they cause damage to the wall and floor. If left, mould will begin to fester and eventually affect the structure of your building.
The cause will be dependent on each appliance but should be relatively easy to fix. As a business, it's important to always comply with health and safety regulations and ensure that appliances are checked on a regular basis, to make sure that they are in good working order – this is also known as PAT testing. If you are in any doubt over the appliances that require PAT testing, have a read through this handy list.
Monitor Your Commercial Property Plumbing
While our aim isn't to worry you in regards to your water system, it's always a good idea to keep an eye on your commercial plumbing. By keeping on top of the signs and symptoms of any potential emergencies, you'll help to reduce business downtime and also minimise unnecessary costs should problems be left to fester.
Our plumbers in Olney offer a range of plumbing services to businesses in and around the area. We operate in many areas, so do take a look at our site should you be in need of any help in regards to your plumbing systems.
If you have found this article helpful and think your fellow business owners could benefit from any of our tips, why not share on social media using the links below.