The boiler is the heart of your home when that cold breeze makes you want to curl up under a blanket. However, it is quite often neglected by many homeowners, and our team have seen their fair share of irreparable and severely damaged heating systems. The most heartbreaking thing that most clients find out, is that with regular maintenance checks, these issues could have been acknowledged and repaired at a significantly lower cost. There are a multitude of other benefits to having regular home boiler maintenance, so we thought we would devise a guide to help you understand more.
What Is Home Boiler Miantenance?
Boiler maintenance is typically carried out by plumbers or gas safe engineers, and it involves thorough checks to ensure that your boiler is in a reliable, efficient and safe condition. By booking in for boiler maintenance, you can reap the many benefits that come along with a healthy heating system. Here, we will discuss the following to help you know more about your boiler and why maintenance is so important: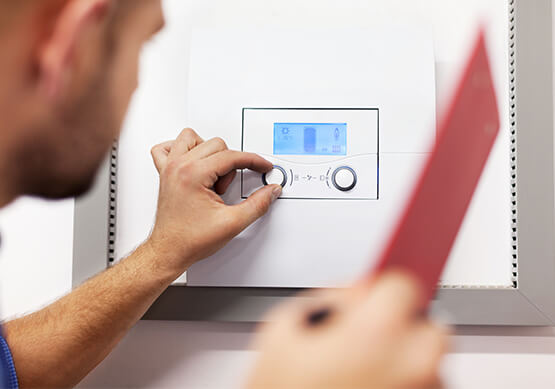 Maintaining your boiler is one of the many ways in which you can protect your home, as well as your bank account, from unnecessary damage. While it may seem slightly costly to have maintenance work completed on your boiler, it is much more economical than having the whole boiler repaired, which is a consequence of not having maintenance work regularly completed. Just some of the many benefits to boiler maintenance include the following:
Of course, the first benefit of regular boiler maintenance has to be the safety aspect, as faulty or incorrectly fitted boilers can result in severe problems that can affect your own and your family's health. Gas leaks are highly unlikely, but an issue that is caused by defective boilers is the production of Carbon Monoxide; this deadly gas is tasteless, has no scent and also has no colour, making it a silent killer and extremely dangerous.
Your body can handle small amounts of Carbon Monoxide; however, when it goes unnoticed, it can worsen and lead to further, more serious concerns such as death. When exposed to large quantities of this gas, your body is in danger due to the Carbon Monoxide stopping your body from receiving oxygen, resulting in Carbon Monoxide poisoning without any recognition that it has even happened. This gas is most commonly excreted from faulty boilers, so it's important that you have your boiler serviced to ensure that you are not vulnerable to Carbon Monoxide poisoning. You can also purchase Carbon Monoxide detectors at a fairly low price, and will inform you through an alarm when there is Carbon Monoxide in the air. If this alarm does go off, then it is vital that you immediately call our team for an emergency call out to check your boiler.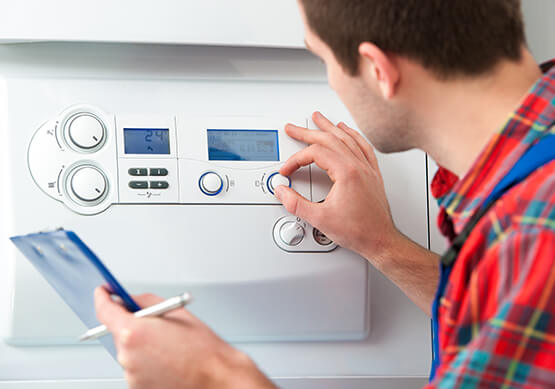 You can easily prolong the lifespan of your boiler through maintenance services, which will inevitably mean that you will pay less on repairs and are less likely to need a full boiler replacement for a long time. By having a yearly boiler service, any problems that your boiler might have developed can be fixed before they become severe enough to cause further damage.
Not only this, but boiler repairs or servicing will take up half the time than a full replacement, which is handy to fit into your busy schedule. We would always recommend having maintenance and serving carried out on your boiler every year, as this can help to identify when something has gone wrong, minimising the chances of repairs and replacement, as well as helping to extend the lifespan of the boiler.
Your boiler is the hub for the home's heating, so when it isn't working properly, you can find yourself turning up the temperature that extra degree to make it feel cosy. Not only does this cost you considerably more on your energy bill, but it can also cause further damage to the system by placing more pressure on the boiler. When your boiler is in good working condition, it means that it can work effectively and offer you better heating abilities, limiting the amount you have spent on fixing the issue, and providing you with a system that helps to reduce your energy bills. Along with keeping up with boiler maintenance, other ways in which you can save money on your energy bill include: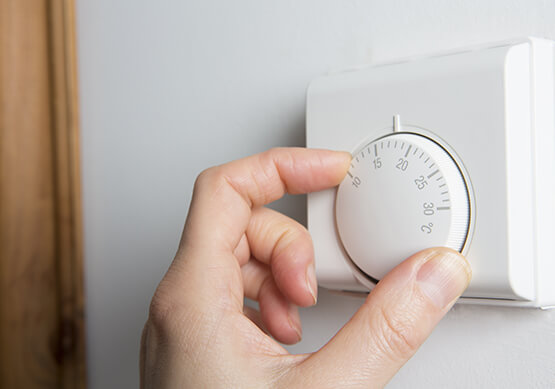 If you are a landlady/landlord, then it is your legal obligation to provide the tenants in your home with yearly boiler maintenance, as well as electrical inspections and various other checks. You can find out more about what maintenance service you will need to arrange on the Simple Business website, or you can contact the team for more information. These checks are a legal requirement, and if not followed then you could face harsh fines and penalties, or in worse case scenarios, you could end up losing your property or serving prison time if injury were to occur due to boiler neglection.
Boiler maintenance services will also apply when you have new tenants moving in. Not only is this a legal requirement, but it can also give the new tenants peace of mind that your property is safe for them to move in. The home will need to be thoroughly inspected for faults in heating systems, gas, boilers, and plumbing. Other inspections will include fire alarms are in working order, and electrics are safe and non-hazardous.
Although it is not the first thing that people may think about when booking in for boiler maintenance, having regular checks can actually help with claims. Boiler maintenance will help to act as evidence when making an insurance claim, and the lack of boiler maintenance on record could work against you, leading to claims being dismissed. This can be heartbreaking when an accident occurs and can lead people to lose their homes, livelihood and prized possessions. It is important to check with your insurance provider, as they may require you to have boiler maintenance and testing a specific amount of times a year. Not following the terms and conditions of your insurance provider can have a detrimental impact on your claim.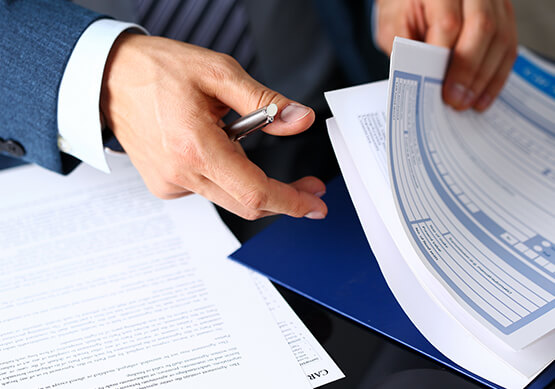 Along with having your new loft conversion in Milton Keynes and the surrounding areas, boiler maintenance can, in fact, help to improve the value of your home. A new boiler means that your home is more reliable and easier to heat, making it cost-effective for potential buyers. Not only this, but it can also make it considerably easier for future homeowners to have other heating systems such as underfloor heating installed onto the property.
As well as this, potential homebuyers will see your home as safe when they can view records of past boiler maintenance. The more often you have your boiler serviced, the more likely the buyer is to feel comfortable with their decision as they are less likely to have to replace the boiler once they have moved in. However, other home improvements and renovations can have a significant impact on the value of your property, for example:
New windows
Double glazing
New doors
Fixing cracks in walls
Painting the walls white
Deep clean of the bathrooms and kitchen in particular
Kitchen extension
As we previously mentioned, if you have regular boiler servicing, it's a lot less likely that your boiler will breakdown throughout the year. Although all boilers will need some form of repair as it begins to age, having regular boiler maintenance will decrease the chances of a serious issue arising or more expensive repairs being required. While these repairs may be inevitable, catching the issue earlier will mean that you can spend less money on repairs, and more money on renovating your home!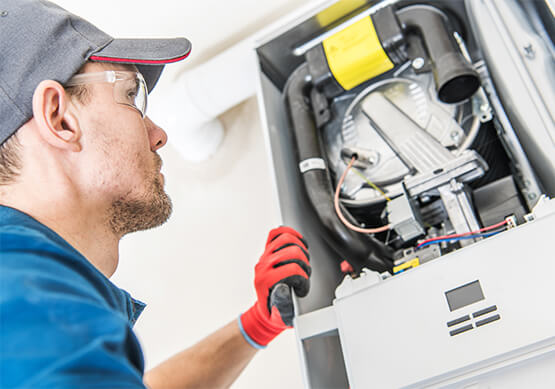 While the weather in the UK seems to be more dark and gloomy than anything else, when we do get our spouts of warmer weather during the summertime, the central heating system is less likely to be used. While you may think that you are saving money through your energy bills, it is still important to make sure that you book in for boiler maintenance. When your heating system is left for several months without use, it can cause problems with the system, some of which can amount to an expensive sum. You want to avoid as much as possible turning your heating on in the winter to find that it has broken down when you need it the most. This can cause a lot of discomfort during the colder months, and it could be a while before you can see your boiler being replaced.
If you are to have any issues with your heating system, we would always advise that you speak to a professional and have any repair works or replacements booked in over the summer, as they can provide you with a nice and toasty home as the weather worsens. If you do find yourself without a boiler over the colder months, then take a look at our previous article for advice on how to keep your home warm if your boiler breaks down.
As we have previously mentioned, Carbon Monoxide is one of the more serious issues that you can face with a faulty boiler; however, it is not the only issue that you should be concerned about. A gas leak in your home can also be catastrophic if not located and fixed quickly. These are most commonly caused by faulty boilers, and can lead to gas leaking out into your home, which can become extremely dangerous if left for a long period of time. One of the more serious consequences of leaving a gas leak, is that spark created by turning a light switch on ignites the gas and creates an explosion. You can read more about this and how to prevent it from happening on How Stuff Works.
If the worst-case scenario were to occur, or a house fire were to erupt, then your insurance provider could reject your claim if you have not had maintenance carried out on your boiler. This is just one of the many reasons as to why having maintenance is vital, not just for insurance purposes, but also for your health.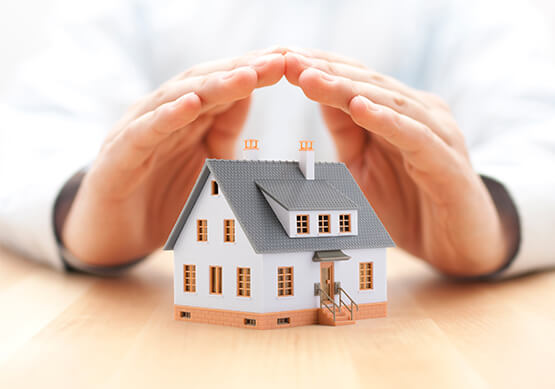 When enlisting in the help of Bishop Plumbing & Heating to complete your boiler service, you can reap the benefits discussed above as well as have peace of mind that a Gas Safe Registered professional team will carry out your maintenance. During this service, you can expect the team to carry out the following:
Boiler testing
Cleaning pipes
Replacing faulty or damaged parts
Please feel free to speak to the team about our gas safety checks in Milton Keynes and the surrounding areas as well as other plumbing and heating services for more information.
Although there isn't a specific time in which you have to have your boiler serviced, there are certain times of year that are better than others. The frequency in which you should have your boiler serviced should be at least every year, your boiler is an essential part of your home, and if it stops working effectively, it can cause severe discomfort for you and your family as well as being extremely dangerous.
Having said this, as discussed previously, we would recommend to have your boiler serviced in the summer, from July to the beginning of September. However, to ensure that you can have boiler services when required over the summer months, we would highly advise that you contact the team to book in for maintenance services in advance. During the current situation with COVID-19, we are prioritising emergency call outs, but are still available to book in for boiler repairs and replacements when measures are eased and the environment our staff work in is safe.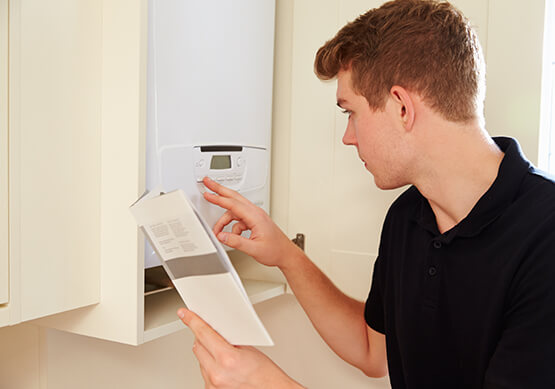 Maintaing Your Boiler
Here are Bishop Plumbing & Heating, we work hard to provide outstanding services to customers, ensuring that they feel safe in their home and are happy with the service they receive. If you have any questions regarding boiler replacement in Milton Keynes and the surrounding areas, or would like to know more about repairs and maintenance, then please do not hesitate to contact our friendly team.