Whether you are planning on selling your home, or are currently in the process and finding it hard to entice a buyer, then you may want to consider ways in which you can add value to your home. While decorating your house and giving a new lease of life with a coat of paint may make it appear more appealing online, potential buyers tend to be more concerned about aspects of the house that will cost them considerable amounts of money to fix. Unlike a £15 tin of Dulux paint, fixing a broken boiler can cost a lot of money depending on the damage, and can deter buyers from being interested in your home. This is one of the many reasons why it is vital to fix any issues or upgrade systems to attract potential buyers to your home.
Add Value To Your Home By Upgrading Your Plumbing
Often, the most important selling points of any home, tends to be the kitchen and bathrooms, as after all, these are usually the most extensive places to fix and redecorate. Not only this, but there is a lot of plumbing and electrical work that goes into installing a bathroom or kitchen. For this reason, it is wise to think about not only how your home looks, but also how it functions. With hundreds of houses on the market, and buyers picking away at anything they can to knock a few thousand of the price, making improvements can drastically increase your chances of standing out from the crowd.
If you have had regular check-ups and repairs made by the Bishop Plumbing and Heating team, then it is unlikely that you will need to spend excessive amounts of money on your home before putting it on the market. However, if you are looking for ways to improve your chances of success or increase the asking price, then why not try these solutions: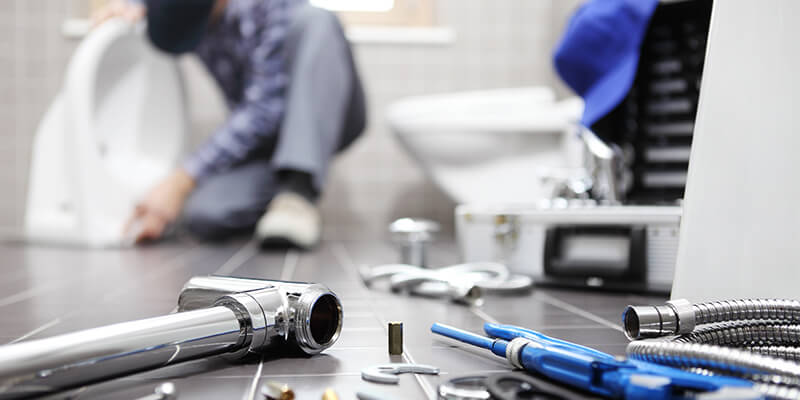 Your boiler will always be a big investment for your home, it is where your heat comes from, not only for hot water but also for your radiators, and can make a significant difference on how comfortable your home feels. However, with an old or ineffective boiler, not only are you and your family unable to enjoy a nice warm shower, but you may also be significantly reducing your chances of selling your home. If, for example, your boiler is old, then there is a high likelihood that the new homeowner is going to have to replace the boiler, which could cost a lot of money. This will lead them to either find a better alternative or put in a lower offer to make up for the cost of replacing the boiler, which could potentially cost you thousands in the asking price.
While there is no legal age in which you will need to replace your boiler, as with many things, the older the boiler becomes, the less efficient it is. You may find that your boiler has frequent breakdowns, which will be costing you a large sum of money, your bills are increasing without using more energy, or your radiators are making a loud noise. If any of those symptoms occur, then it may be time to invest in a new boiler. Luckily, there are now a host of boilers that can provide you with advanced heating solutions and ensure that your home is both energy efficient and comfortable to live in. For example, Bishop Plumbing and Heating uses a range of advanced boilers that incorporate the latest technology, ensuring that you are provided with a durable and long-lasting boiler solution.
To reduce the risk of your boiler breaking down or having to replace it before selling your home, there are a few ways in which you can maintain and protect your boiler and heating system. Some methods include:
Boiler servicing and maintenance
Fixing repairs before they worsen
Using a reputable boiler service
Regular cleaning of pipes
Run heating in the summer to stop systems from clogging up
Reduce the risk of pipes freezing in winter by keeping your thermostat on low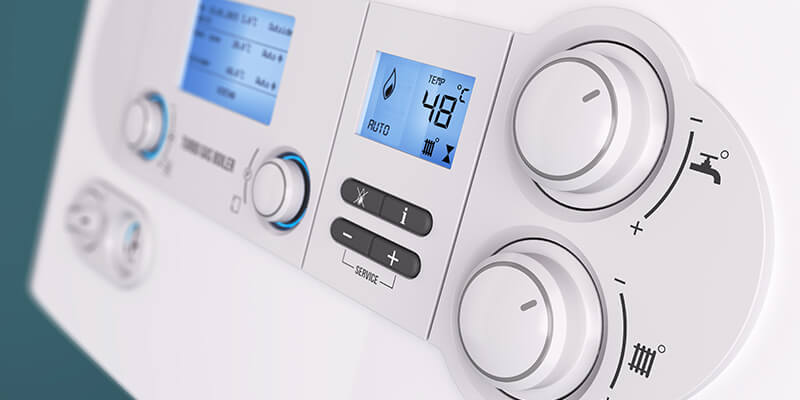 After a while, taps and showerheads can become worn out, leaving you with built up limescale or rusting nozzles. For this reason, it is a good idea to try and replace your taps and showerheads as soon as they are visibly deteriorating, or you spot a problem with the flow of water. Not only will this look visually appealing, but it can also help to reduce the risk of pipes blocking and your sinks becoming unfunctional. Luckily, you won't need to spend a fortune on replacing your taps and showers, as you can find a host of designs and styles on interior design websites such as IKEA, with products from as little as £40.
Alternatively, if you are looking for a long-term solution that you and your family can enjoy before putting your home on the market, then you may want to consider filter taps. Filter taps come with a water filter cartridge or inline filters fitted to the tap, allowing you to enjoy smooth and fresh water with reduced limescale. This comes alongside many benefits, such as the reduced risk of damage caused to sink drains, kettles and much more. Take a look at Water Filter Shop's hand article for further information about how water filter taps work and things to consider before purchasing one.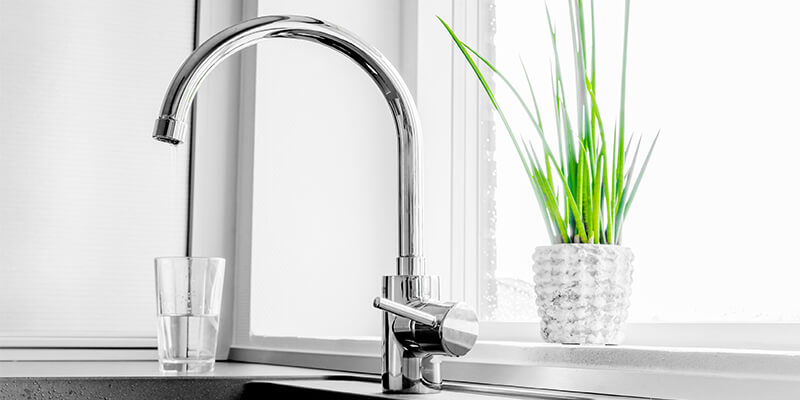 Adding a new room to your home is guaranteed to increase the value of your home. In fact, according to RESI, bathrooms can add up to 4-5% onto your homes value, which can equate to thousands of pounds, making it a worthwhile investment. If you are able to add a bath and shower into your new bathroom, then this will further increase the resale value of your home. Many homeowners that have little space to work with often decide to have a loft conversion to allow for more room within the home. The addition of a new bedroom, as well as ensuite, will significantly increase the value of your home.
While it may come as a surprise, an additional bathroom could be the difference between a buyer and your home being on the market for a long period of time. Nowadays, many homeowners, particularly first time buyers, are looking for houses where they will have to do little work to improve the home upon moving in, making it important to showcase your home as modern and a spacious living space. If this is a route that you would like to go down, then why not take a look at House Beautiful for some bathroom inspiration? Alternatively, contact our plumbers in Olney and the surrounding areas for more information about how we are able to help you with plumbing during your bathroom installation.
Problems with drains can significantly reduce the chances of someone buying your property. It can not only smell foul but can cause severe damage if left for a long period of time. This will, eventually, create health risks or make your property unsafe to live in, which is inevitably going to deter buyers from your home. The easiest way to resolve this is to ensure that you repair any damage that has been caused to the drains.
If you find that your drains are not effectively washing down waste or water, then it may be because you have a blocked pipe. If this is the case, then there are some cost-effective solutions for repairing this issue. For a DIY solution, all you will need is some baking soda and vinegar which should fizz when combined together, as soon as it starts fizzing, pour down the sink and let it sit for around an hour or overnight. Once you have let it sit, pour down some hot water, and hopefully, the drain will unblock. Alternatively, you can find drain unblocking products that are both effective and smell pleasant, such as the Mr Muscle Max Gel Unblocker.
Once you have attempted to unblock your drain, if there are still issues and waste is still not going down, then you may need to contact a professional. For plumbing services, please feel free to contact the Bishop Plumbing and Heating team, and we can help you improve your pipework and reduce risks of blocking.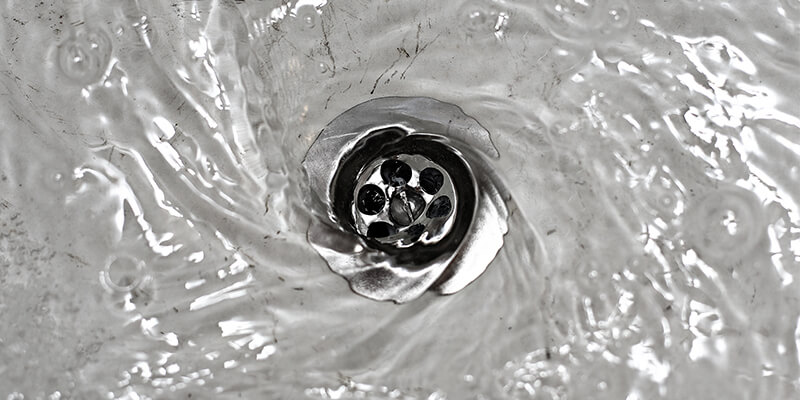 A luxury that everyone wants but not all homes have is a dishwasher, and while it may seem like a small investment to make, it can have an impact on the value of your home. When installing a dishwasher into your kitchen, you are able to enjoy the following benefits:
Safer – there is less danger of bacterial infections or getting ill as you no longer have to touch food waste.
Keeps dishes out of site – you can place your breakfast bowl in the dishwasher and pop it on in the evening after dinner without having to worry about foul smells or unsightly views in the sink.
A better clean – a dishwasher is able to thoroughly clean your dishes, ensuring that grime, grease and more are washed from the surface, preserving your crockery.
If you haven't upgraded your heater in recent years, or you have been experiencing ongoing issues, then it may be time to look for alternatives that can provide you with a reliable, durable and long-lasting solution. New water heaters come along with multiple benefits, such as the following:
Efficient – new technology makes the most recent water heaters more energy-efficient than their old alternatives. By upgrading, this will, therefore, reduce your energy consumptions.
Reduces fuel costs – along with reduced energy consumption comes a reduction in costs, allowing you to enjoy hot water without expensive bills.
Access to quicker heating – you no longer have to worry about being the first one in the shower, as new heaters allow you to heat water quicker, making it an effective and comfortable solution during the morning shower rush.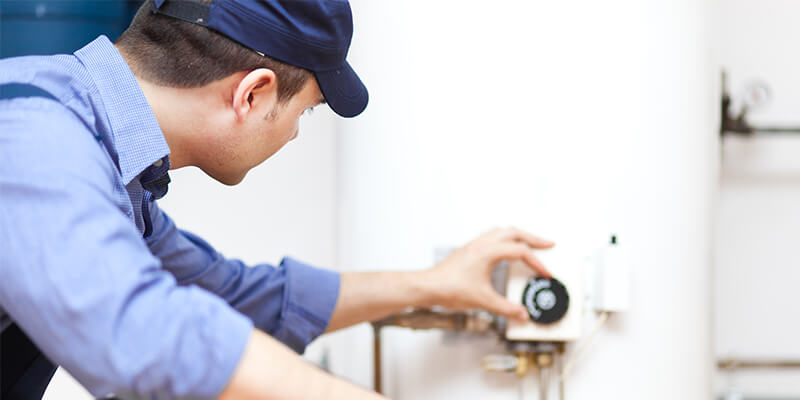 Adding Value To Your Home With Plumbing Changes
Whether you are looking to make your home feel more comfortable to live in, or you wish to upgrade your systems ready for putting your house on the market, there are plenty of ways you can improve your property to make it more appealing to potential buyers. Combining just some of the ideas listed above along with a new coat of paint and repairing any cracks in the wall, you can instantly make your home look clean, modern and feel safe.
As professionals in boiler installations in Milton Keynes and the surrounding areas, we have devised a range of specialist boiler services in Milton Keynes to help you achieve the safest and most energy-efficient home possible. Please feel free to contact the team for more information, and for further ideas on how you can use plumbing to add value to your home!