Whether you have moved into a new property, or you can't remember the last time you had your boiler serviced, then you may find that there a few problems that can occur over time. These issues are a little more than just inconvenient, as it can make your home feel extremely uncomfortable as the winter months draw in, resulting in expensive repairs, and even decrease the value of your home. To avoid problems with your boiler, it is always advised to have regular boiler checks, so that if repairs are in need, they can be identified and repaired before the situation worsens. Keeping an eye out on issues with your boiler can help you to know when it may be time to contact a professional. So, to make sure that you have all the information you need, and to understand more about what to look out for, here are to most common boiler problems.
The Most Common Boiler Problems To Watch Out For
As reputable plumbers in Milton Keynes with years of experience behind us, we have come across our fair share or worn down boilers on the edge of a breakdown, and many of them, if not all of them, are caused due to lack of maintenance. Boilers play a significant role in your home, so a breakdown can cause more issues than you may realise, there are also several ways in which your boiler will tell you that it needs some care. Luckily, through maintenance check-ups and professional boiler service, you can reduce the risk of these problems or a breakdown and increase the lifespan of your boiler.
However, unless you work in the plumbing industry, it can be hard to know what to look out for if you can't physically see any issues with the boiler systems. When completing boiler repairs in Milton Keynes and the surrounding areas, our team often find that the homeowners have experienced one of these five problems: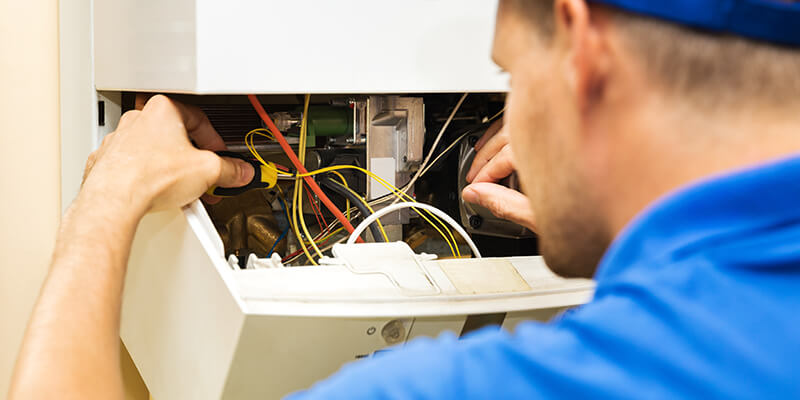 A leaking boiler is extremely dangerous, and it is the most common sign that homeowners pick up on. If your boiler is showing some signs of leaking, whether that be damp near to the area or visible signs of water, then it could be a sign that there are some internal components that have become damaged. For example, the pressure valve or pump seal are two main components in your boiler, and leaking could indicate that these components are damaged or broken, or your system pressure could be too high. On the other hand, if you find the leak is coming from the pipes, then this could be as a result of corrosion in or around the pipes. On the other hand, if your system is not old enough to have damage or corrosion, then it could be a sign that your boiler was not installed correctly.
Leaking is a serious issue, and if found, you must immediately contact a professional to have the issue resolved before it causes severe damage. Depending on where your boiler is located, leaks can cause hazards to electrical systems, house structures and much more. While not necessarily dangerous, leaking can also cause damage to flooring, which could result in a costly repair. You can find a host of other issues that leaking can cause to your home, such as mould growth, on Krystal Care. You can also find advice on what to do in the event of a leak on LV Insurance and tips on how to prevent your home from any kinds of leaking on Grohe.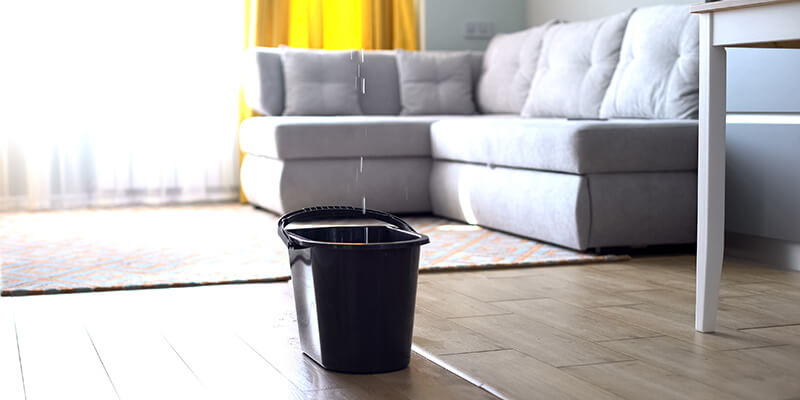 The pressure of your boiler will have an effect on many things, one being that your shower won't seem as powerful as you remember, and the other being the issues of leaking caused by pressure issues discussed above. If you feel that the pressure has decreased, then you can check it by taking a look at the built-in pressure gauge on your boiler. Your pressure should be somewhere around the 1.5 and 1 bar; anything below this will start to cause you issues. Do It Yourself has a handy guide on how to read your pressure gauge, but it is essential that you speak with a professional should you need assistance in resolving issues with your boiler system.
There are a number of reasons as to why your pressure may have decreased, such as issues involving the system leaks, recently bled radiators or a failed component such as the seals. If you find that pressure issues are causing problems, then you can increase or decrease the pressure by following Home Serve's helpful guide, but it is important that you do not attempt to remove any components or take off the boilers casings, as this should only be complete by a professional and Gas Safe registered plumber. Every team member from Bishop Plumbing & Heating are proud to be Gas Safe registered, and are more than happy to take a look at your boiler should you need a helping hand.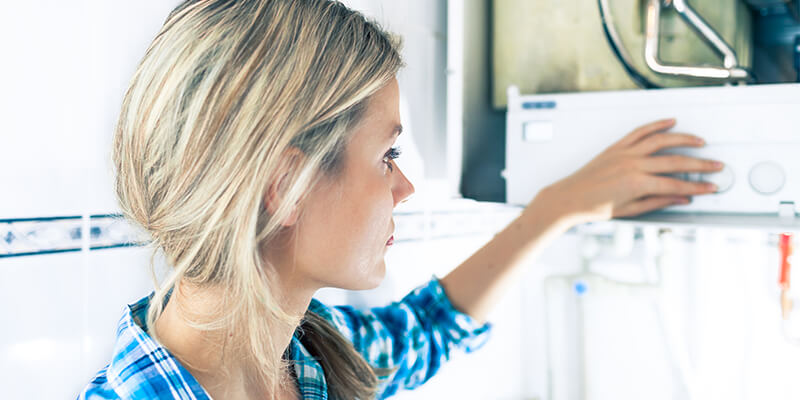 The most obvious sign that many people notice when their boiler begins to fail is that they suddenly have no hot water or heating supply. This can be extremely frustrating during the winter, and is one of the reasons we would advise that you have repairs fixed during the warmer months ready for when you need it the most. A breakdown during the winter is everyone's worst nightmare, and can easily be prevented by keeping an eye on the temperature of your water supply. There are a few reasons as to why you may not be supplied with hot water, such as low pressure, faulty motorised valves or a broken thermostat.
As someone with little experience in plumbing, you may not be able to recognise what is actually causing the problem, but before contacting the team for help, there are a few ways in which you are able to check for faults in pressure which could be causing a lack in hot water. To do this, all you will need to do is double-check that the pressure gauge on the boiler is above 1. If it is, then it may be internal issues with the system, and you will then need to contact a plumber for further advice and to fix the issue.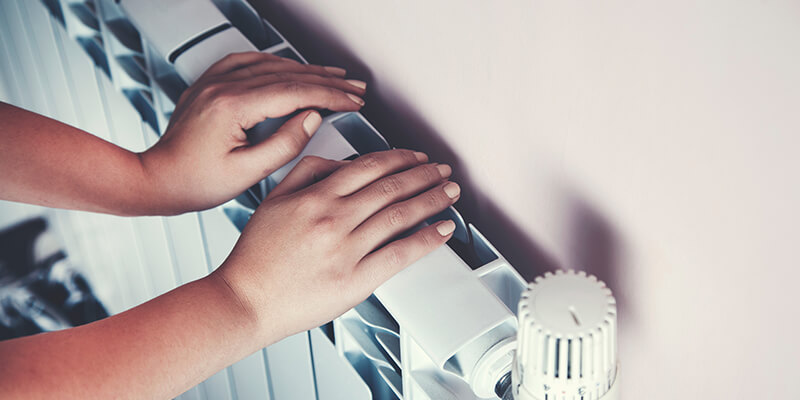 While it may be as a result of your thermostat being broken, there are some other reasons that your thermostat may not have moved for some time. You will need to make sure that your device is in line with the time, as this will allow your boiler to know when to turn on to the settings you have in place. If the boiler then fails to reasons, it may be the case that your controls are broken. However, make sure that you change the batteries before coming to this conclusion!
If you are still experiencing problems with your thermostat, then it may be an indication that there is, in fact, something wrong with the boiler. The reason that the thermostat is showing that the temperature is not rising or dropping is because the boiler itself may be struggling to heat up your water supply. If this is the case, then you will need to contact a professional for advice, as there may be internal problems with your boiler system that should not be tampered with if you are unsure on how to do so safely.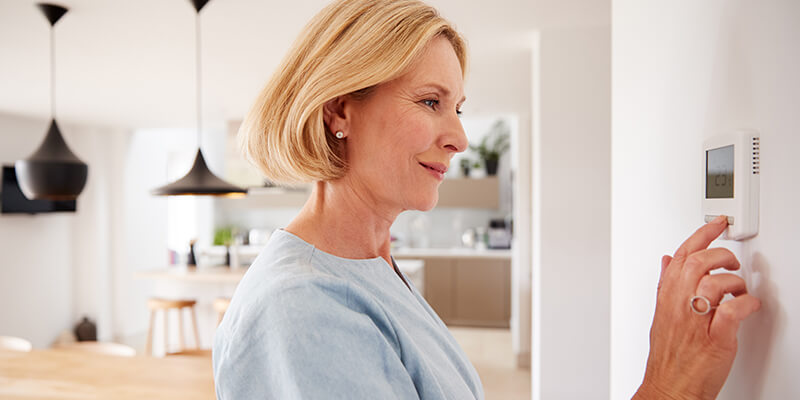 If you can usually hear a pin drop in your home but are now trying to relax while your boiler gurgles and makes noises in the background, then this is a sign that there is something wrong. Any noise coming from your boiler could indicate that there is a potential fault, that could worsen over time, causing more serious, and expensive repairs. The most common noises are gurgling, banging and whistling, which usually come suddenly and starts when you turn on heating or waterworks.
There are several reasons as to why a boiler will make noises, meaning that there are also an array of solutions that can help to resolve the issue. Usually, boiler noises are as a result of air in the system, a faulty pump or low water pressure, and in some cases, it can even be the build-up of limescale in the systems. Due to their being so many causes, it is important that you first seek the advice of a professional before fixing the issues, as they will be able to point you in the right direction as to what solution to use. When you know what is causing the problem, you are able to speak with our team to discuss how they can help, or for less serious issues, you can attempt to resolve them through DIY methods, such as bleeding the radiators.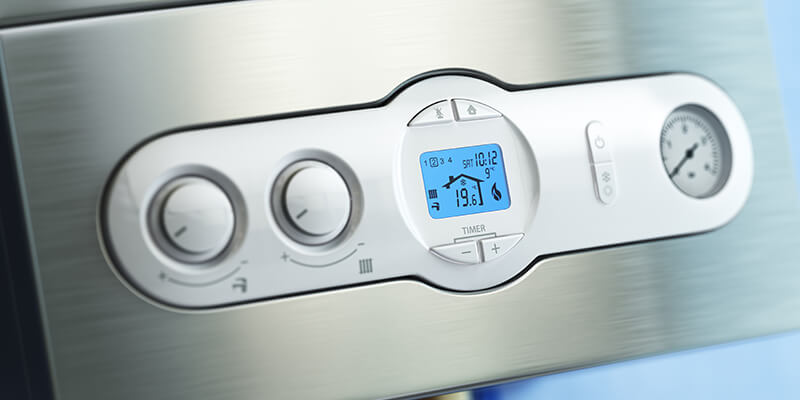 Is It Time To Call A Plumber?
There are many things that can go wrong with your plumbing systems, and the longer you leave these issues to continue, the worse they will become. It is important to never ignore the signs that there are issues, and to always contact a professional should you need advice or repairs. We strongly advise that if you are having issues with your plumbing or heating, that you contact our team as soon as possible rather than attempting repairs yourself. Through these repairs, you are able to prolong the life of your boiler, reducing your outgoing costs and providing you with a warm home no matter how cold it gets in the winter.
Along with emergency repairs, you should also book in for boiler services, as this can help to identify issues that will become costly to repair before they worsen. Through a boiler service, you can also help to maintain the safety and value of your home, making it a vital service to call in for. If you have not recently had a boiler service, then please feel free to contact the team for a professional and thorough boiler service in Milton Keynes and the surrounding areas.