With the latest government update in mind, we would like to reassure all clients that we are still open, but with additional safety measures in place. Due to the nature of our industry, we are able to continue business as usual while complying with lockdown restrictions.
As those that have had emergency plumbing and heating services completed throughout the pandemic will be aware, the team have been working hard to ensure that your home remains safe, plumbing wise and health wise. To ensure the safety of our clients and members of the team, we kindly ask that those in need of our services follow specific safety guidelines.
Working With You To Stay Safe
As stated by the UK government, plumbing, heating and gas engineers are among the list of key workers; this essentially means that Bishop Plumbing & Heating can attend call outs for clients having issues with their plumbing systems. As these measures are slowly being relaxed, the government has put safety measures in line to ensure that services are carried out to the safest standards possible, and the team have been briefed on how to do so. Please find below the following information:
How you can help the team
How we will remain safe
How to book services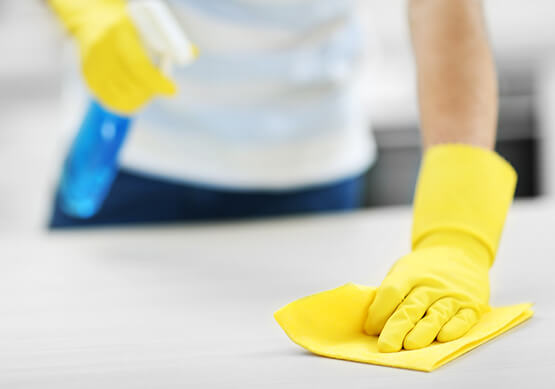 Our Safe Guidance & Guidelines
While Bishop Plumbing & Heating are still able to carry out our services, the health and safety of the staff and our clients are of the utmost importance. If you require Bishop Plumbing & Heating's call out service, please ensure that you provide a safe environment for engineers as well as yourself. Precautions that Bishop Plumbing & Heating kindly ask clients to take before staff enter your home are as follows:
Customers are not to occupy the same room as Bishop Plumbing & Heating when working on the issue.
Clients must clear and clean boiler cupboards, work surfaces and airing cupboards prior to the arrival of Bishop Plumbing & Heating.
For the engineer to visit a property, both the engineer and the client must not show any symptoms or other illnesses that make it unsafe for a visit.
To further enhance the client's safety as well as the team, Bishop Plumbing & Heating will also do the following when on a call out:
Bishop Plumbing & Heating engineers will (if requested) wear protective masks and/or gloves to protect themselves and you, the client.
Bishop Plumbing & Heating engineers will notify the client of any surface they come into contact with, and ask clients to sanitise surfaces and contact points before contractors arrive and when they leave.
If you are in need of any of our plumbing or heatings services, then please feel free to contact the team, who will be more than happy to arrange for a professional to help you resolve any issues.
Thank You For Your Patience
We greatly appreciate the patience of all our clients throughout this time, it has been exceedingly appreciated by the Bishop Plumbing & Heating team. We would also like to say a massive thank you to the NHS staff working hard, not only during this pandemic, but every day of the year!