The team at Bishop Plumbing & Heating were over the moon to have been able to assist a resident in Milton Keynes after noticing a post on a local community group on Facebook. The post was created by a lady with two young children in Emerson Valley, Milton Keynes. She had been without heating and hot water for five days, and with temperatures reaching -5 overnight, this didn't sit right with us, so we reached out to assist with the situation.
Upon reaching out, it was made clear that the property was a rental accommodation under the Council's Housing Scheme. While this isn't typically something we deal with, Paul, our Director, wanted to arrange assistance and rallied for support from local merchants. City Plumbing Supplies got in touch with a kind donation of some electric heaters for the family to keep warm during their time of need until the situation could be resolved.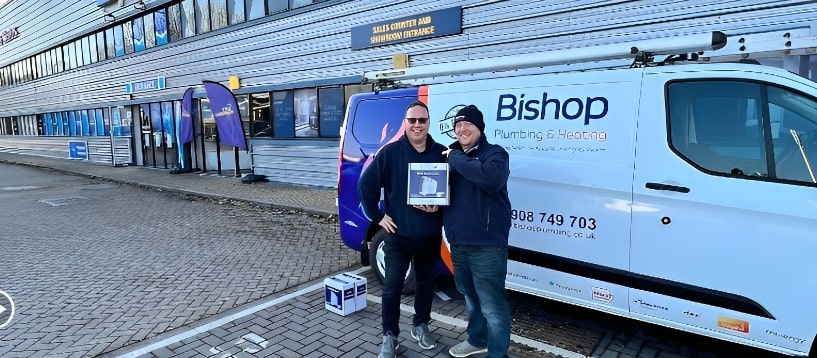 Once we had arranged temporary heating, we investigated the situation to try and come to a resolution with the gas supplier. Usually, this could only be dealt with by the billpayer, which most of the time is the landlord; however, after speaking with the landlord and estate management company, we established that the tenant was responsible for utility accounts.
We spoke with the energy supplier on the customer's behalf, as they hadn't been able to resolve the issue, despite contacting their supplier on many occasions. The energy supplier confirmed that the problem was with the token card being rejected. They were able to send an engineer within 3 hours to temporarily bypass the prepayment until the token card could be replaced, and the gas supply was reinstated later that evening. The family can now get their heating and hot water back in their home.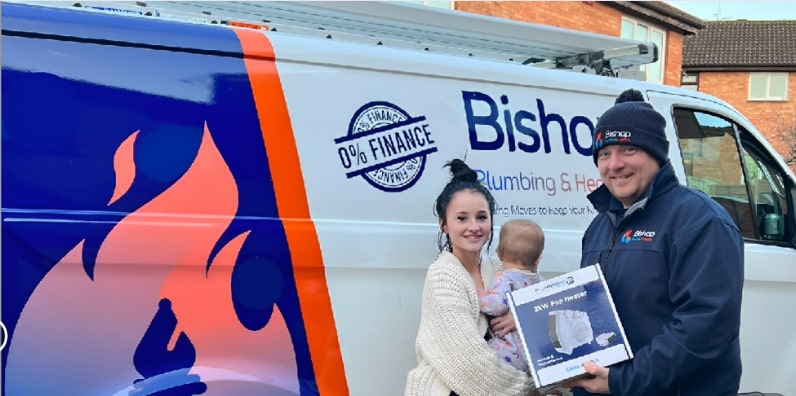 This is only too common and has become a grey area which can leave many confused. We wanted to highlight the issue to gas customers so that they know who to contact if they have problems with their supply.
Here is what to do if you fall into a similar situation:
If the fault lies with the meter or incoming supply prior to the meter, then this will always be the sole responsibility of your gas supplier. If the issue is with the gas supply after the meter, then this is the responsibility of the homeowner.
Remember that any emergency is always handled by the ESP (Emergency Gas Supplier), who can be contacted on 0800 111 999 24/7. Emergencies range from smelling gas, spillage of carbon monoxide or any health concerns pointing towards carbon monoxide.
If you require any plumbing and heating services, from servicing and maintaining your boiler to quoting for a new boiler, please contact Bishop Plumbing & Heating on 01908 749 703 or [email protected].